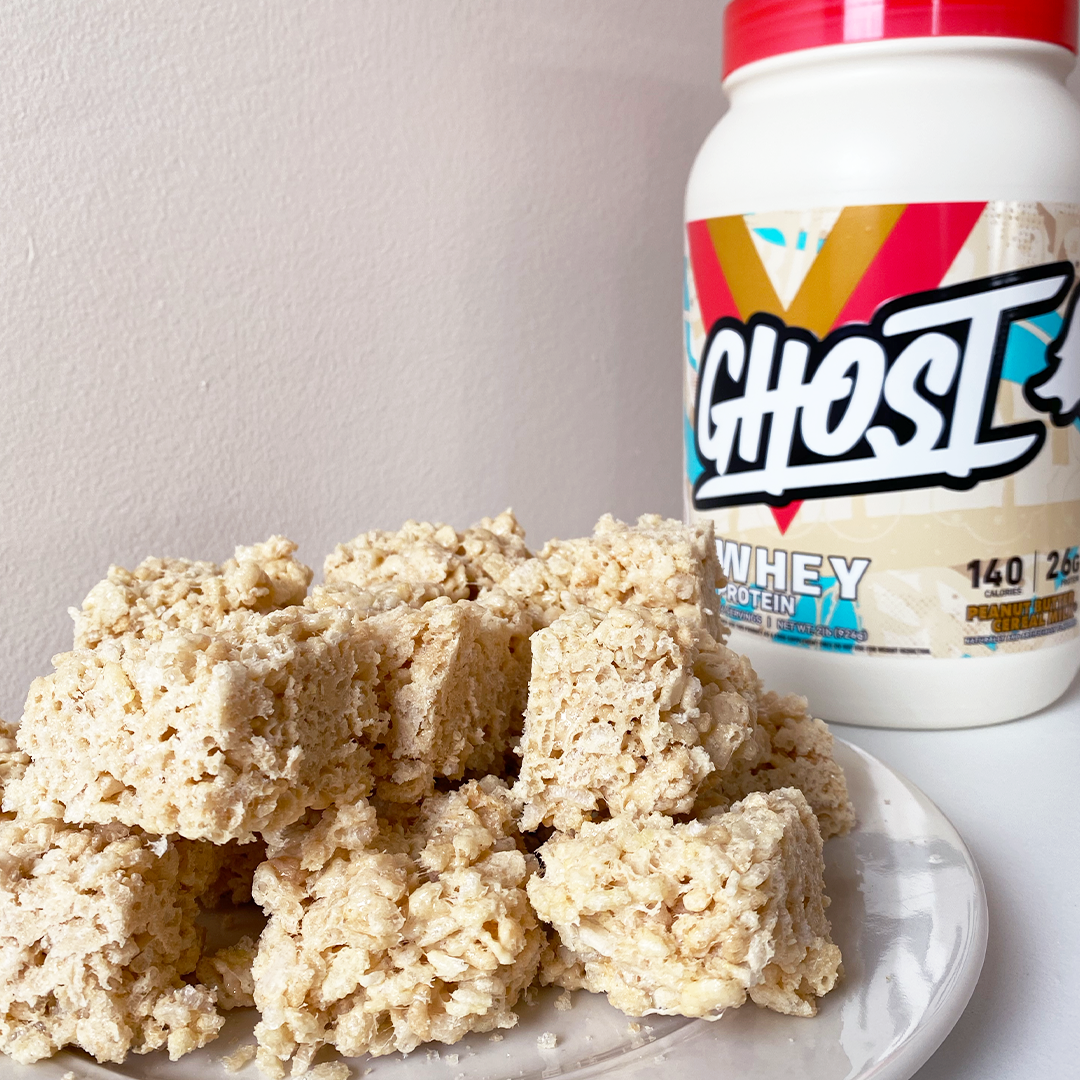 GHOST® Recipes, HQ
HALEY'S PROTEIN CRISPY TREATS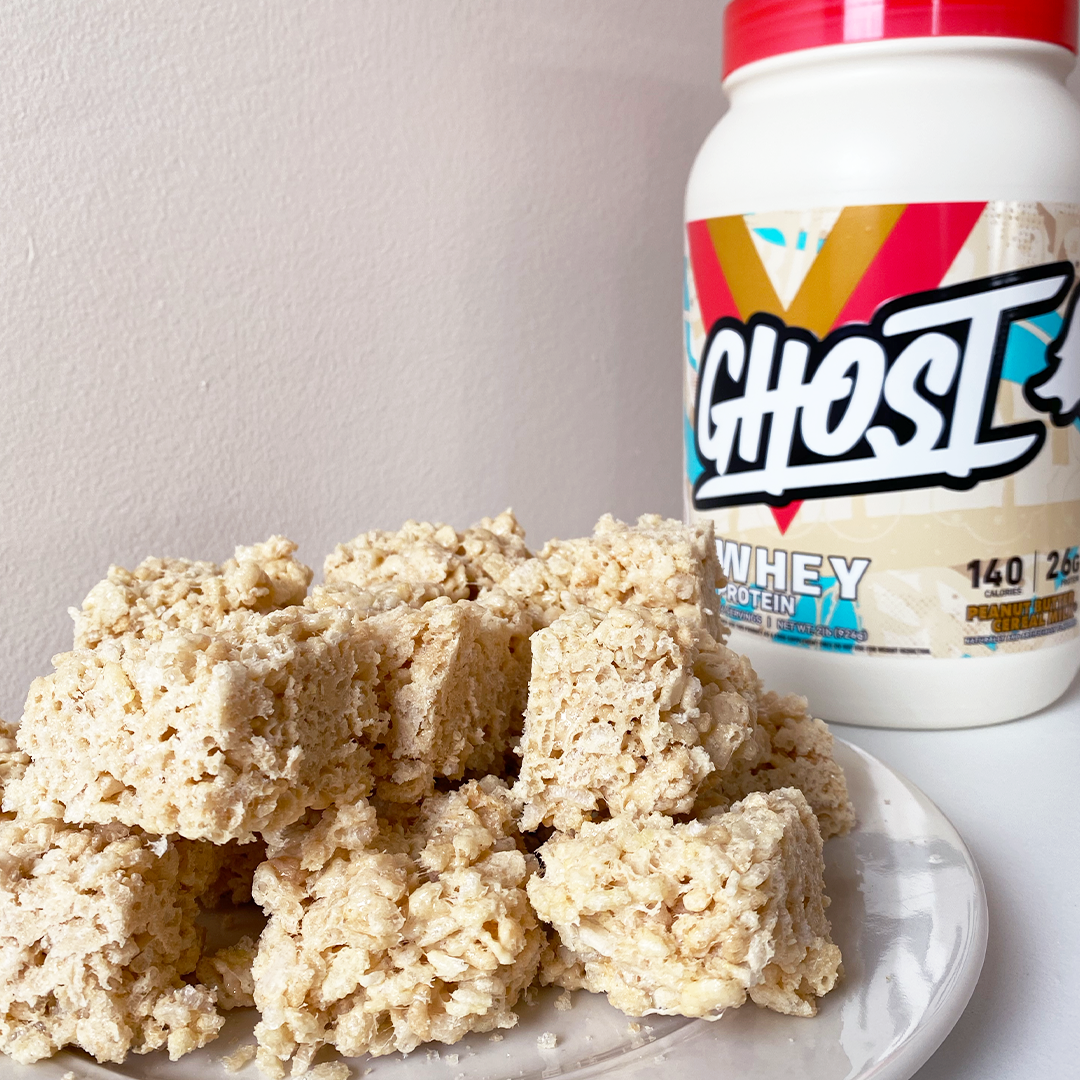 An epic high-protein snack to refuel after a tough workout or when you're craving something sweet.
Ingredients
1 Scoop GHOST® Protein of your choice (we used WHEY "PEANUT BUTTER CEREAL MILK®")
1 package (280 grams) of Mini Marshmallows
5 Cups (133 grams) Puffed Cereal (we used Kellogg's® Rice Krispies® cereal)
2 Tbsp Coconut Oil
Directions
Spray a large pot with non-stick spray and add coconut oil
Spray a 9x13 inch baking dish with non-stick spray and set aside
Add marshmallows to pot with coconut oil and cook on medium heat until they are melted
Take pot off heat and mix 1 scoop of protein powder into the marshmallows
Add in cereal and quickly mix well till combined
Quickly transfer the mixture to your baking dish and spread out evenly
Cover with plastic wrap and allow to cool for 1-2 hours or chill for 30 minutes
Cut into 16 squares and enjoy!
Written by @haleycairo
#ghostlifestyle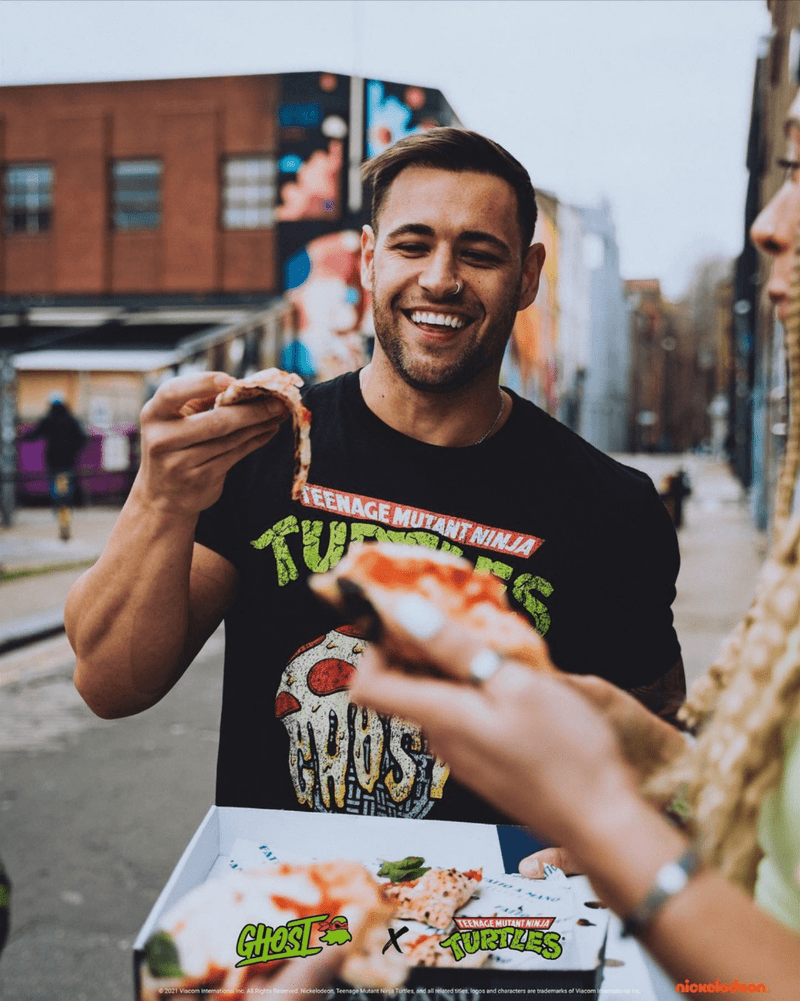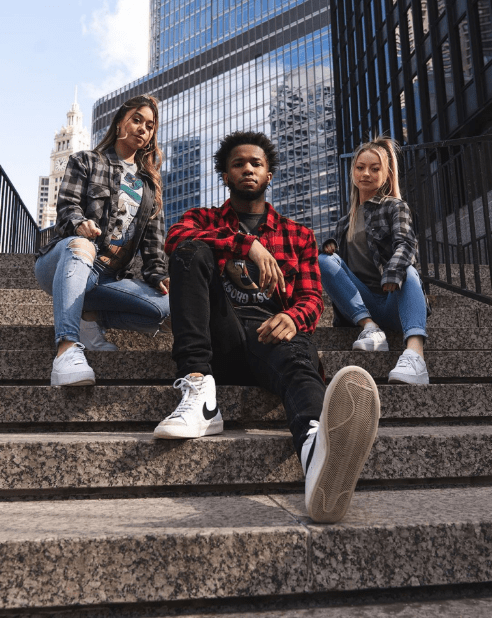 This is a carousel without non-rotating slides. Use Next and Previous buttons to navigate.
Skip carousel